We're excited you've found NRHA, the National Reining Horse Association, and hope you'll join our reining family!
Meet the Riders
You met these riders at The Run For a Million—now see them at the NRHA Futurity in Oklahoma City, Oklahoma.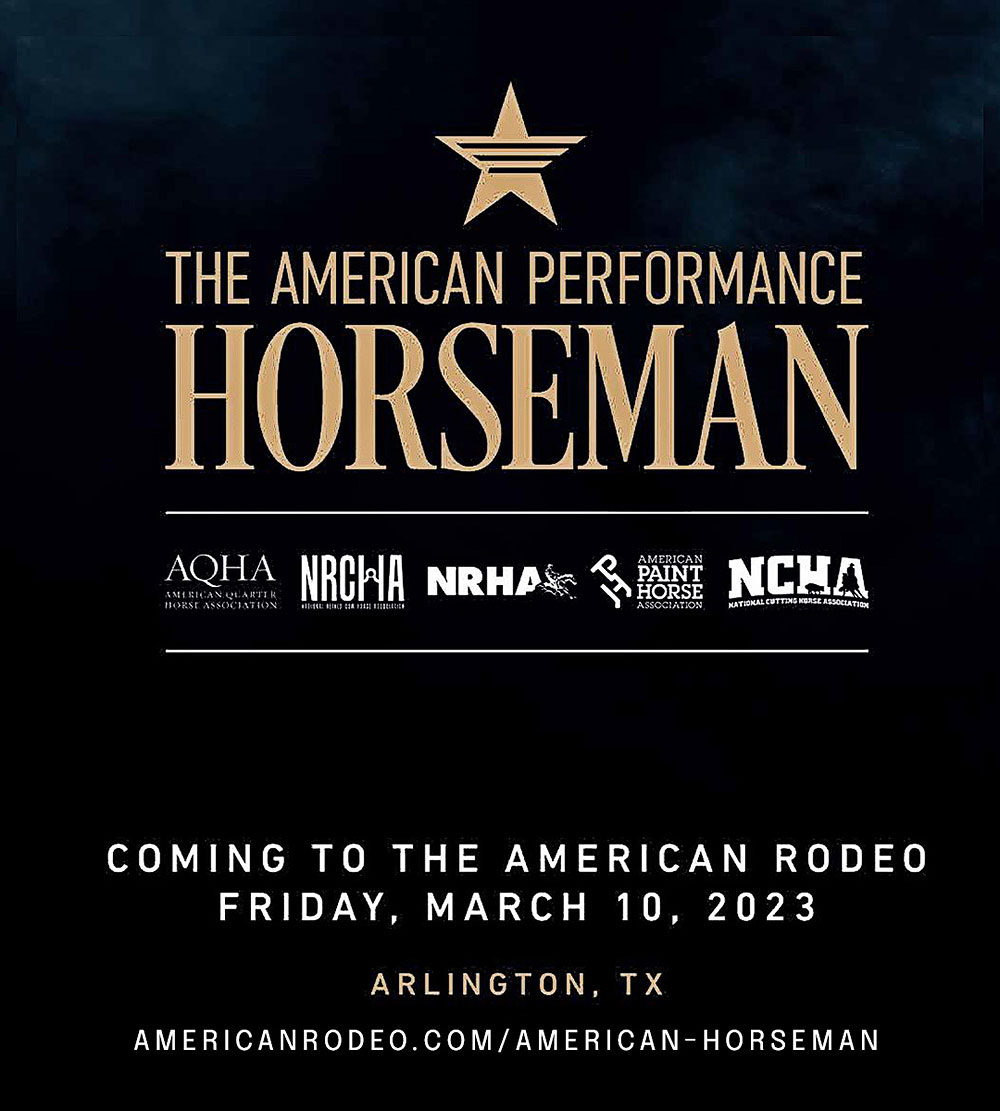 Current Top 5 Standings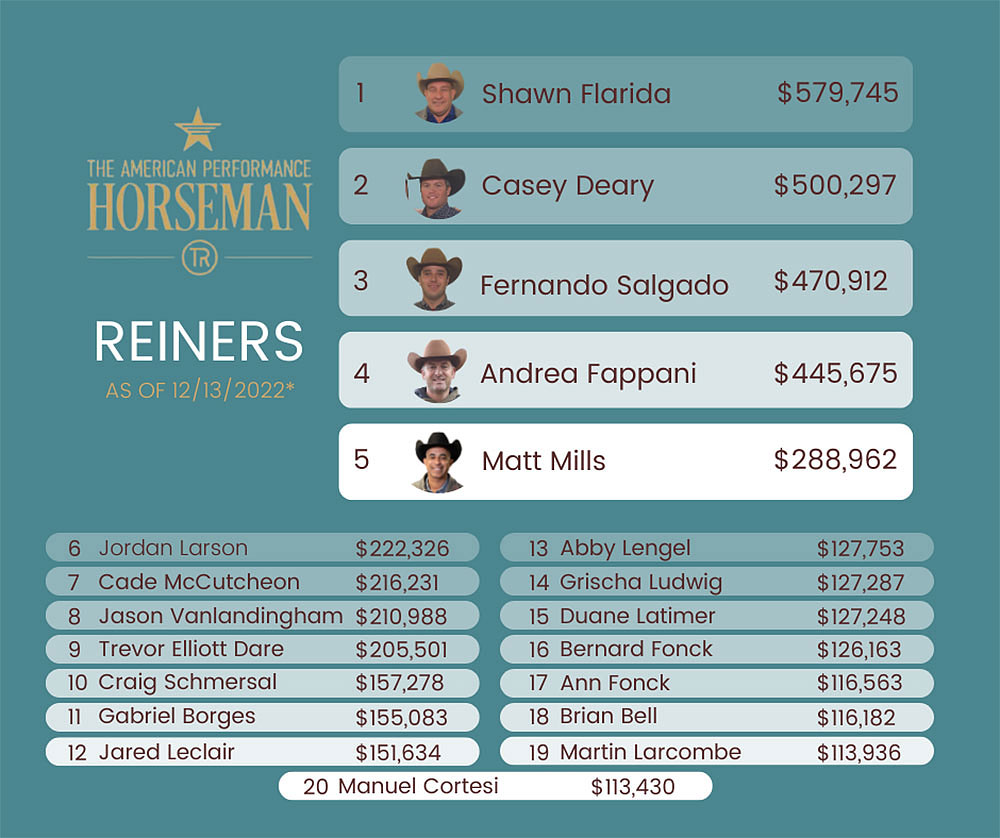 Teton Ridge presents: The American Performance Horseman
For the first time in history, the top 5 riders from cutting, reined cow horse and reining will compete in a new format for a MILLION dollar prize.
American Performance Horseman will make its debut on Friday, March 10, 2023, in Arlington, Texas during The American Rodeo. For more information on this event and to sign up for the ticket wait list, visit
americanrodeo.com/american-horseman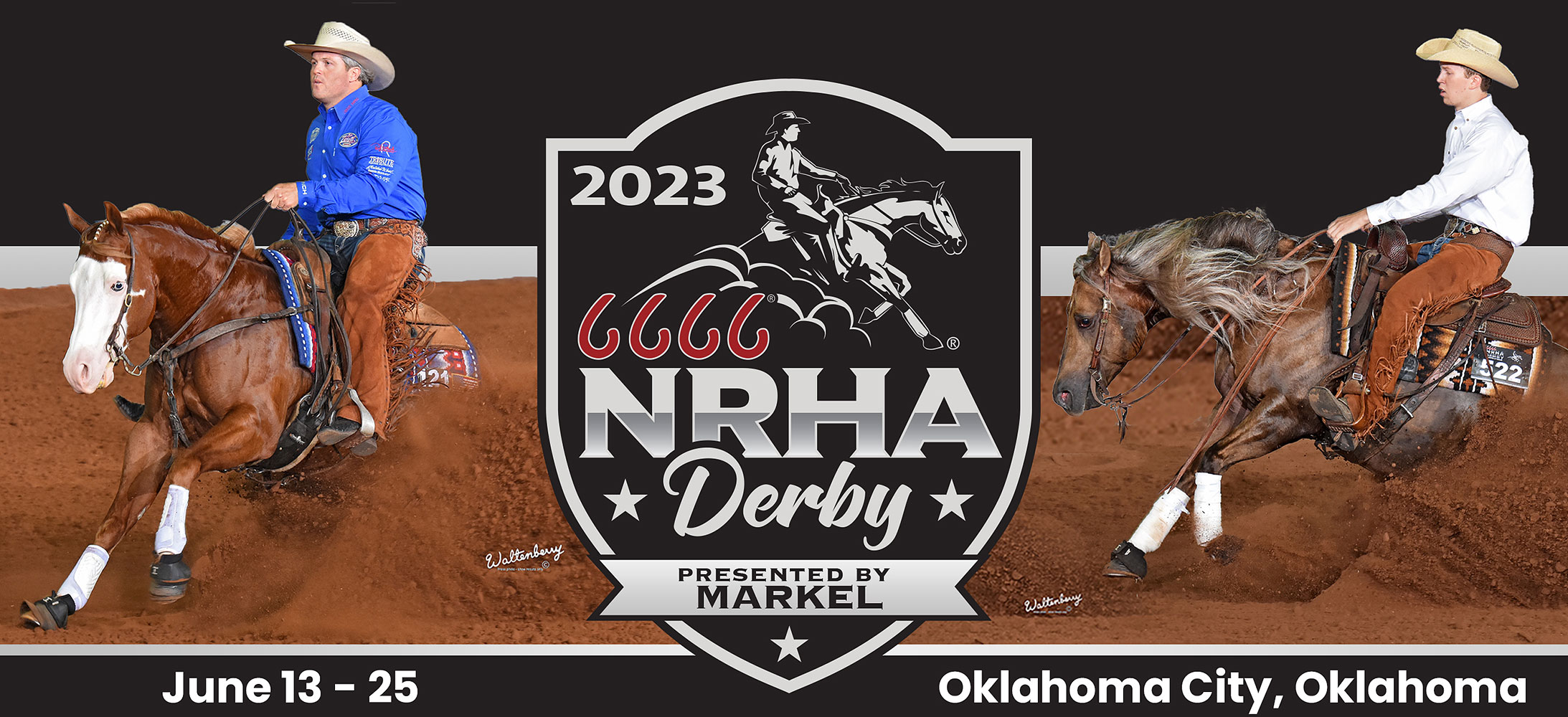 Want More Reining? Come to the NRHA Futurity!
If you loved watching The Run For A Million, you should attend the NRHA Futurity and Adequan® North American Affiliate Championships November 24–December 3, 2022! Click the image above to learn more about this event that pays out over $2.2 Million!
For ticket information, schedule of events, draws, and live stream of the NRHA Futurity, visit
nrhafuturity.com