NRHA Buy A Pro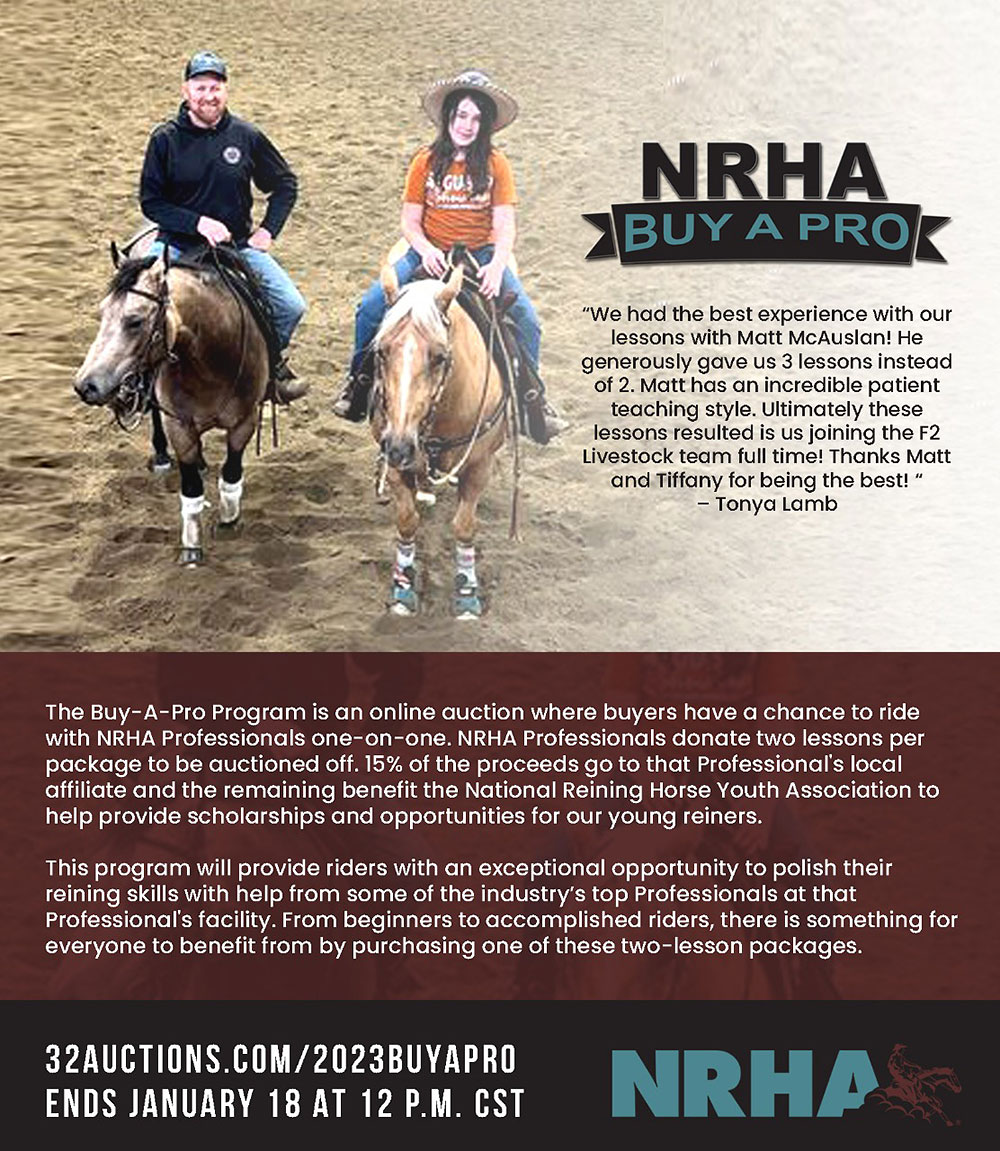 2023 Buy-A-Pro Auction
December 1, 2022 – January 18, 2023 at 12 p.m. CST
NRHA Professionals: Donate your time!
What is Buy-A-Pro?
The NRHA Buy a Pro Program officially started in 2015 to replace Regional Clinics as the NRHyA' s primary annual fundraiser.
The Buy a Pro Program is an online auction where buyers have a chance to ride with NRHA Professionals one-on-one. NRHA Professional's donate two training sessions per package to be auctioned off with all of the proceeds benefiting the NRHyA to help provide scholarships and opportunities for our young reiners.
This program will provide riders with an exceptional opportunity to polish their reining skills with help from some of the industry's top Professionals at the Professional's facility. From beginners to accomplished riders, there is something for everyone to benefit from by purchasing and attending one of these private training packages.
What is included?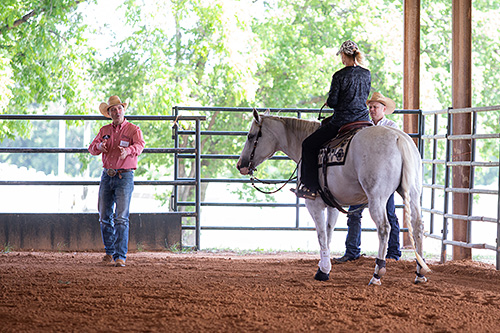 You have the opportunity to purchase NRHA Buy A Pro training packages through an online auction ending January 18, 2023 at 12 p.m. CST. Buyers can bid and purchase as many packages as they would like. You do not have to be an NRHA member to bid.
Training sessions will be held at the NRHA Professional's facility. It is the buyer's responsibility to pay any fees associated with the execution of the contract including travel, lodging/RV hookups, health papers, etc.
Once the auction is closed winning bidders will be notified and payment is due in the office within 10 days. Training packages purchased through the NRHA Buy-A-Pro Program are not transferrable to anyone outside of his or her immediate family and my not be re-sold by the original buyer. There are no refunds. You have up to a year to use the training sessions and it is the buyer's responsibility to contact the NRHA Professional to set up a session time.
After the auction has closed any remaining contracts that are unsold will be available on a first come, first served basis. To make a purchase, simply send a check or contact the office to pay with a credit card.
15% of the proceeds from each contract sold will go back to the professional's designated affiliate.
"For questions or to donate to the auction contact Sara Honegger at
shonegger@nrha.com
or (405)946-7400.