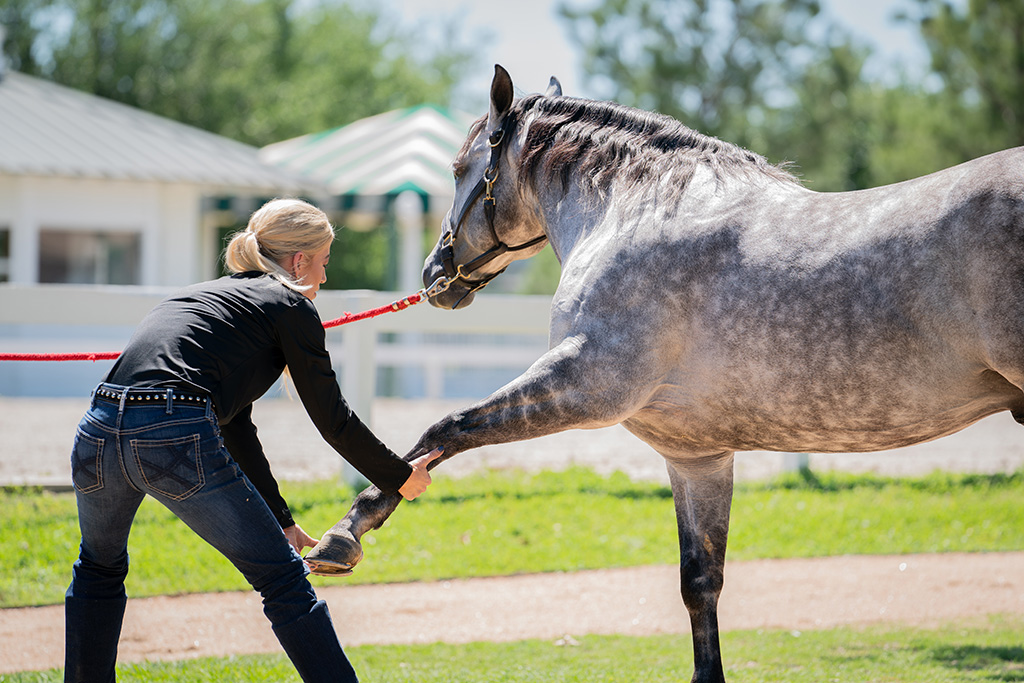 Reining horses are athletes, not unlike professional basketball and football players. Owners and riders of reining horses carefully consider every element of their horses' health, from what they feed their animals to physical therapy after competition to healing injuries. Additionally, the National Reining Horse Association holds a strong position for putting the horse first.
Food Is Fuel
Reining horses really are what they eat. High-quality hay, carefully rationed grains, and other specially balanced supplements that can help with everything from digestion to joint care are necessities for high performance. Feeding the best to our reining horses leads not only to winning performance in the arena, but also longevity, continued health, and a glowing coat and overall appearance.
Sports Medicine
Physical therapy, icing, and other pre- and post-performance treatments aren't just for professional human athletes. Reining horses also undergo such treatments to keep them happy, healthy, sound, and at peak performance levels. Attend a major reining event, and you'll see large trailers with water spas to help ease muscle soreness, massage therapists who help work out kinks, acupuncturists who help relieve tension, and highly skilled veterinarians who help pinpoint the source of any problems. These practitioners are all part of the team that keeps these horses going and feeling their best. When a horse sustains an injury, the team comes together to quickly find the safest course of action for the horse. For the entire team, the horse always comes first.
#RespectTheHorseRespectTheSport
NRHA promotes and stands by the well-being of the mind, body, and spirit of the horse at all times. We expect our members to consider the welfare of their horses paramount and to always treat them with dignity, respect and compassion. "Respect the horse, respect the sport" defines a crucial pillar of NRHA's culture. Reining is a sport that allows riders of all ages to unite and share their love of and devotion to the horse. We're driven by the passion we feel for these kind, beautiful, four-legged athletes. To compete successfully in reining, our horses must be in excellent health and tip-top condition. Reining horses are cared for and treated as members of the family, and that relationship is the essence of our involvement in reining.