View the 2022 Sale Horses and register to bid online.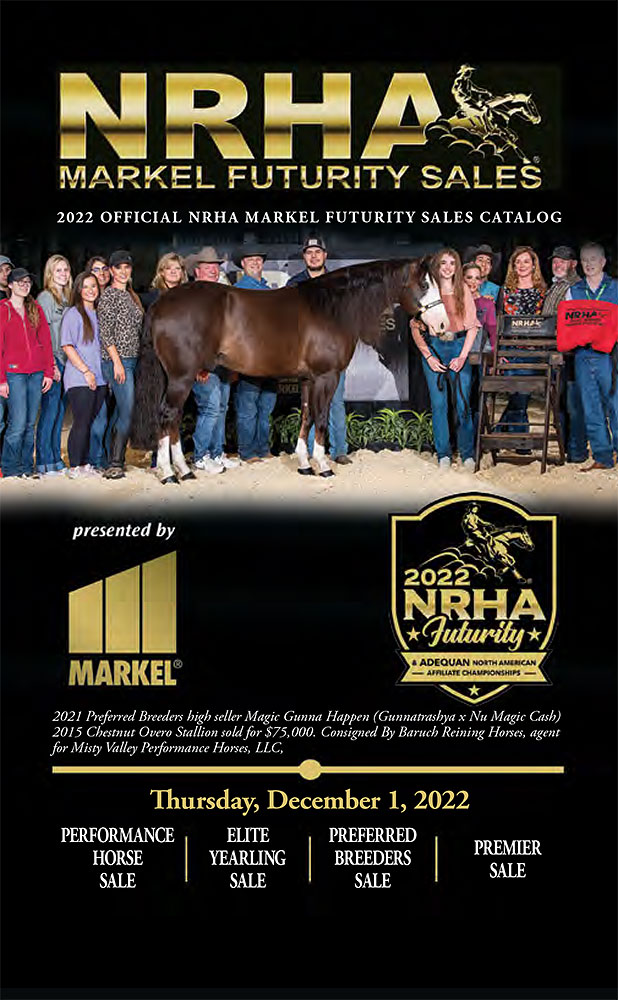 The NRHA hosts four premier reining sales each year, held during the NRHA Futurity & Adequan North American Affiliate Championships. These sales offer an outstanding group of two-year-old reining prospects, yearlings, stallions, broodmares, and show horses from leading breeders, owners, and trainers.
All sales are managed by the NRHA office with the support and direction from the NRHA Sale Selection Committee. The quality and integrity of the NRHA Markel Futurity Sales is reflected in the graduates of the previous sales - they have won millions in NRHA earnings since the first 2-year olds sold in 1993.
For more information on the NRHA Markel Futurity Sales contact us at
sales@nrha.com
or (405)946-7400, ext. 123.
Get a Hassle Free and Standard All Risk Mortality & Theft Policy Now!

Search for NRHA Futurity Sales on the Apple App Store or Google Play.

Submission link for Community for NRHA
Viewing URL
For veterinarians who already have a User ID
Asteris User Guide
For questions regarding the repository, radiograph submissions and viewing please contact Rexann Morrison at (737) 299-2045.