Membership Benefits
Programs & Services
Members of NRHA can participate in over 850 NRHA-approved shows per year in addition to 250 Entry Level events. These shows, national and international in scope, pay out nearly $14 million dollars in prizes with the top prize being over $350,000 for the winner of the NRHA Futurity Open Level 4 class.


NRHA shows have a selection of classes designed to provide a level of competition for everyone – from beginning green riders to top professionals.


All NRHA shows utilize NRHA-approved judges who have completed comprehensive training and passed rigorous testing before receiving their judge"s privileges. This means that the consistency and fairness of scoring is the same at every show, in every level of competition, in every part of the world.


NRHA keeps accurate track of horse and rider earnings. This information is available online to NRHA members only.


NRHA supports and manages the NRHA Sire & Dam Program, which makes breedings to top stallions available either through the online auction or on a first come, first serve basis at a discount. Stallions participating in the program are eligible for NRHA Futurity and Derby Sire Awards while Sire & Dam offspring are eligible for reduced entry into the NRHA Futurity and Derby.


NRHA has a separate 501(c)3 nonprofit organization, the Reining Horse Foundation (RHF), which is committed to caring for and honoring the reining community through the Dale Wilkinson Memorial Crisis Fund, youth scholarships and leadership development, and the NRHA Hall of Fame. Reiners care!


NRHA provides unique and comprehensive networking opportunities for members to connect with other members, top owners and the best NRHA Professionals in the world.


NRHA operates a website for its members which provides current information about all aspects of the sport. Membership includes $10 towards information searches in the database every month.


NRHA is organized into affiliate associations who run NRHA-approved shows. Riders compete in these affiliate shows to qualify for affiliate championships in areas including the North America, Europe and Australia.


NRHA produces three high-quality NRHA/Markel Futurity Horse Sales annually: the NRHA/Markel Breeders Showcase Sale, the NRHA/Markel Marketplace Sale and the NRHA/Markel Futurity Prospect Sale.


NRHA sponsors the Toyon Ranch Rookie of the Year program.


NRHA features the National Reining Horse Youth Association (NRHyA) program, giving its youth members access to scholarship and leadership development opportunities like the Varsity Reining Club.


NRHA sponsors the Varsity Equestrian National Championship, Intercollegiate Horse Show Association and the American Youth Horse Council.


NRHA Corporate Partner Benefits  
John Deere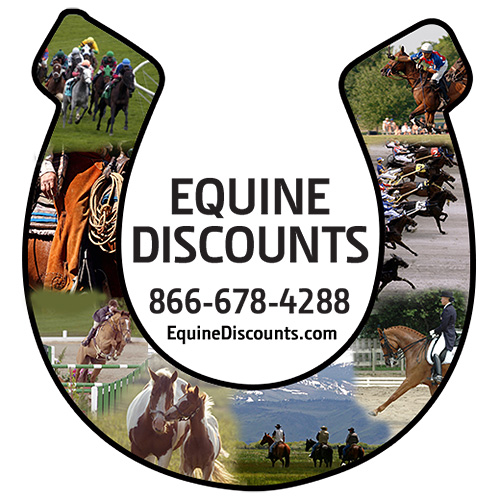 NRHA members have access to discounts on Nationally known products like John Deere, ODP Business Solutions, Big Ass Fans, and Sherwin Williams. For more information, visit
equinediscounts.com
or call 866-678-4288
Equine Part-Time Program
//
Equine Full-Time Program
NRHA Reiner Magazine
Since 1980, the
NRHA Reiner
magazine has been the source on all things Reining. The Reiner is the official publication of the NRHA and as such covers all aspects of the association"s activities from local Affiliate events, to the prestigious NRHA Futurity and Derby, to worldwide international competitions such as the NRHA European Futurity and Derby. Each month, the publication offers inside information on the owners, breeders, professionals and non pros involved with the sport as well as educational and historical information. It is a "must" for performance horse enthusiasts from all disciplines. Subscriptions are free to members (U.S. 3rd Class postage, one per household. Additional postage applies for Canada and International
Reiner
delivery. Life members after 2004 are required to pay a member subscription fee. Additional postage may apply.). To subscribe to the
NRHA Reiner
or view current and back issues of the magazine for free online, visit the
NRHA Reiner
page.
NRHA Outfitters
If you're looking for official NRHA shirts, hats, jackets and more,
NRHA Outfitters
is the place to go. They have everything branded with the NRHA Logo for men, women and children.
Subscribe to the
NRHA Newsletter
to see the latest offers
. Visit
nrhaoutfitters.com
for the complete NRHA Outfitters online catalog.