Getting its start in 1966, the NRHA Sire & Dam Program continues to provide significant benefits to participants while also helping support NRHA. Both stallion and mare owners can take advantage of the bonuses offered by the program.
Stallion Owners
Stallions participating in the program are eligible for NRHA Futurity & Derby Sire awards, including cash!
Promotion through program advertisement.
Mare Owners
Have the opportunity to purchase breedings that they may not otherwise have access to at reduced rates.
Offspring Owners
Sire & Dam Offspring are automatically eligible to compete in the NRHA Futurity & NRHA Derby - NO NOMINATION REQUIRED
Sire & Dam Offspring receive reduced entry fees (up to 50% off) for the NRHA Futurity & NRHA Derby.
Later entry deadlines for the NRHA Futurity & Derby



| | | |
| --- | --- | --- |
| Show | Normal Offspring | Sire & Dam Offspring |
| Futurity | January 15 | July 1st |
| Derby | March 1st | May 1st |



What Participants Have To Say
"I've been involved with the Sire & Dam Program since its inception. In the early years, the Program was a real lifesaver for the NRHA. From the beginning until the present, it has been an asset to the industry. Unlike other programs, it has always worked."
-Bob Loomis
"In my opinion the Sire & Dam Program is one of the best offered. It didn't cost me any out of pocket money to participate. It was such a thrill when the NRHA Sire & Dam Program presented me with a check for more than $33,000 for owning the sire of the 2001 NRHA Open Futurity Champion. I felt as though I had just won the Futurity myself . . . I wish more of the breeding programs would reward donating stallion owners."
-Sue Hearst
"The NRHA Sire & Dam Program is the greatest thing going. It's cost effective and benefits everyone involved. From a mare owner's point of view, the money we save for the resulting foal is worth its weight in gold. It's the only deal in town!"
-Clint Haverty
Program Awards
If your donated breeding sells prior to the start of the donation year's NRHA Futurity, your stallion will be eligible for Sire Awards at that year's Futurity. Your stallion wins these awards if any of his three-year-olds finish in the top three of the NRHA Open and/or Non Pro Futurity among Sire Award eligible sires. The following three years could earn him NRHA Derby Sire Awards. Stallions having four, five and/or six-year-olds that finish in the top three among Sire Award eligible sires of the Open, Intermediate Open, and/or Non Pro Derby, are eligible for Derby Sire Awards.
Sire & Dam Program Offspring Eligibility:
Only the foals that are a direct result of a donated breeding to the Sire & Dam Program are eligible for reduced entry fees and later entry deadlines into the NRHA Futurity and NRHA Derby.
Sire & Dam Offspring eligibility remains with the foal even if sold by the mare owner. Please contact the office to verify Sire & Dam Offspring status.
Sire & Dam Program
Haley Carmen
(405) 946-7400 x 102
hcarmen@nrha.com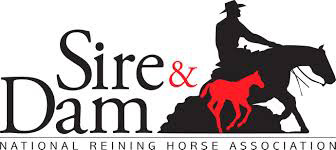 The 2022 Sire & Dam stallion marketplace is live! >> Buy Now!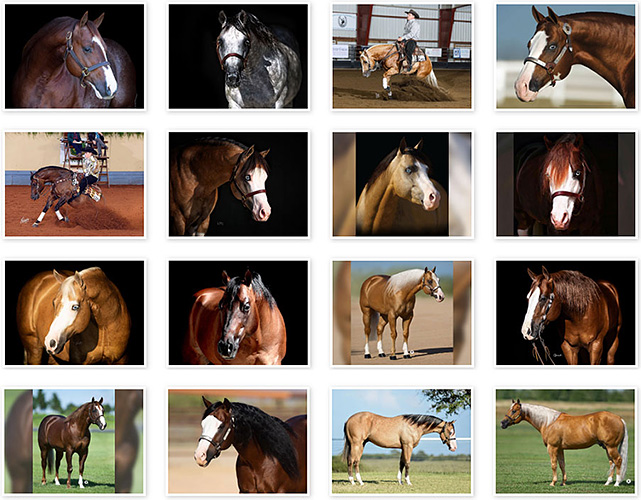 View 2022 NRHA Sire & Dam Stallions
Donate A Breeding
hcarmen@nrha.com
or 405-766-5862, for a breeding contract or print a copy from the link above.
Complete the contract and/or agent form and return it by 1) emailing a scan or flat, clear photo to hcarmen@nrha.com, 2) texting it to Haley at 405-766-5862, or 3) mailing it directly to the following address:
NRHA
ATTN: Sire & Dam
3021 West Reno Ave
Oklahoma City OK 73107
Breeding contracts can either be donated as "open" contracts to be sold to the first person to send payment; the stallion owner can designate the purchaser on the contract or repurchase breeding by sending payment with contract.
When the breeding is sold, a copy is distributed to the mare owner as receipt of purchase and to the stallion owner showing who purchased the breeding.
Purchase A Breeding
Limited breedings still available for purchase – contact hcarmen@nrha.com for a current list.
How To Purchase
NRHA Sire & Dam Program contracts are sold on a first come, first serve basis. To make a purchase, simply send a check to the NRHA office noting which stallion you would like to purchase or call with credit card information.
It is the mare owner's responsibility to pay any other fees associated with the breeding. The NRHA strongly suggests that mare owners contact participating stallion owners/agents to inquire about such fees prior to purchasing the breeding through the NRHA Sire & Dam Program.
Online Auction
The online auction runs from November 25 - January 10. THE AUCTION WILL CLOSE ON JANUARY 10th AT NOON CST. Once the auction results have been verified, winning bidders will be notified by email.
Stallions not enrolled in the auction will be sold on a first come, first serve basis for 60% of their 2021 advertised breeding fee. These breedings will be available beginning October 2.