Reiners come from all kinds of backgrounds. Some start with other riding disciplines, such as barrel racing or trail riding, while others have never ridden before they first take a reiner for a spin. Here, you'll read how a few NRHA members found their way to the reining family. Some compete at an elite level, while others ride locally—or not at all, instead choosing to be owners—but they all have one common goal: To have fun with their reining horses.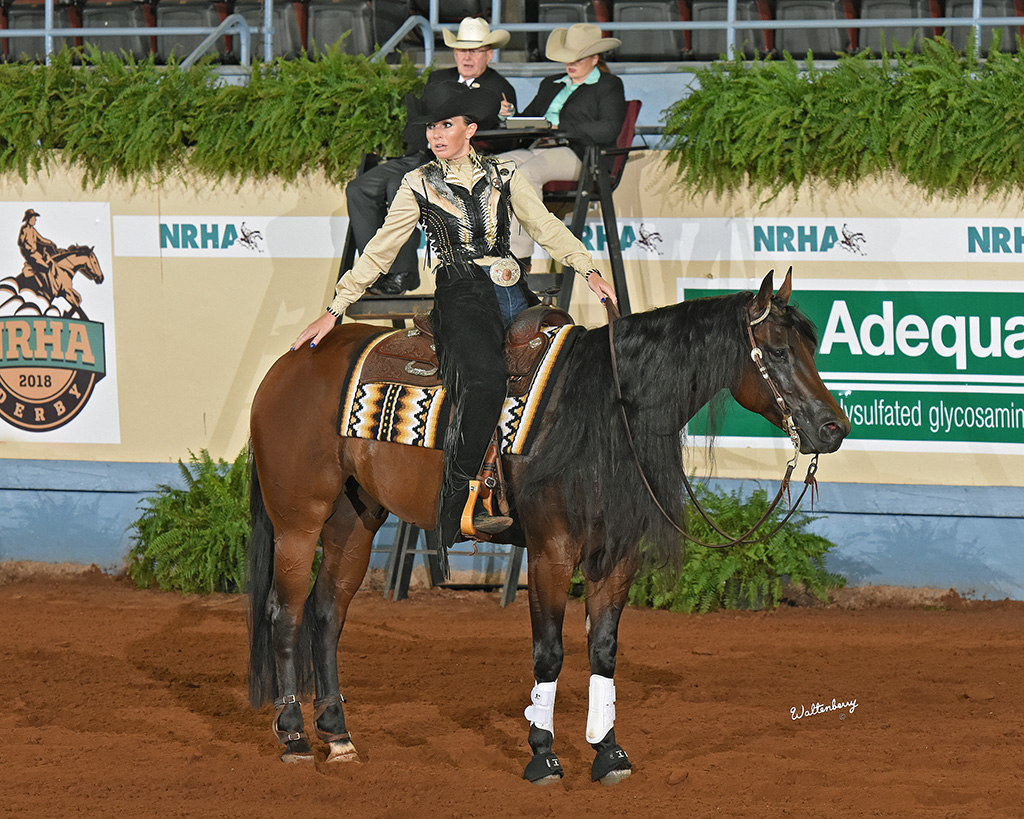 Photo credit: Waltenberry
Lauren Love, Pilot Point, Texas
You could say horses are in my blood. My family has a cattle ranch in Wyoming where I learned to ride. My dad is a stallion reproduction and fertility veterinarian at Texas A&M University, and my mom worked with him doing breeding research. I started showing all-around and Western pleasure horses when I was 10, but I've only been competing with NRHA for about a year. I started reining because I had accomplished what I wanted to in the all-around, and I wanted a new challenge. Now, my reining horse is with NRHA Professional Casey Hinton, and I have a broodmare and a few boarders in my barn at home.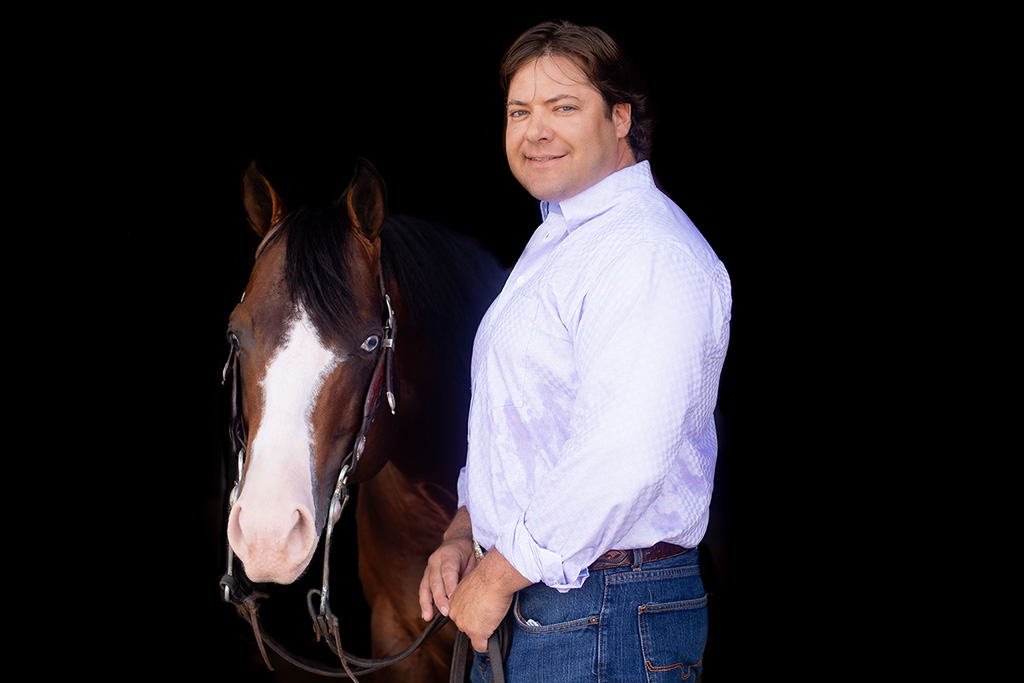 Photo credit: Kaycie Timm
Jason Dobrinski, Factoryville, Pennsylvania
I've been an NRHA member since I was about 14. I've been reining on and off ever since, but I got back into it in the last 10 or so years after my life slowed down some. My parents always supported it, but they never did anything with reining. For me, I kept coming back to NRHA because of a simple addiction to the competitiveness, the atmosphere, the athleticism—everything that goes into the sport of reining.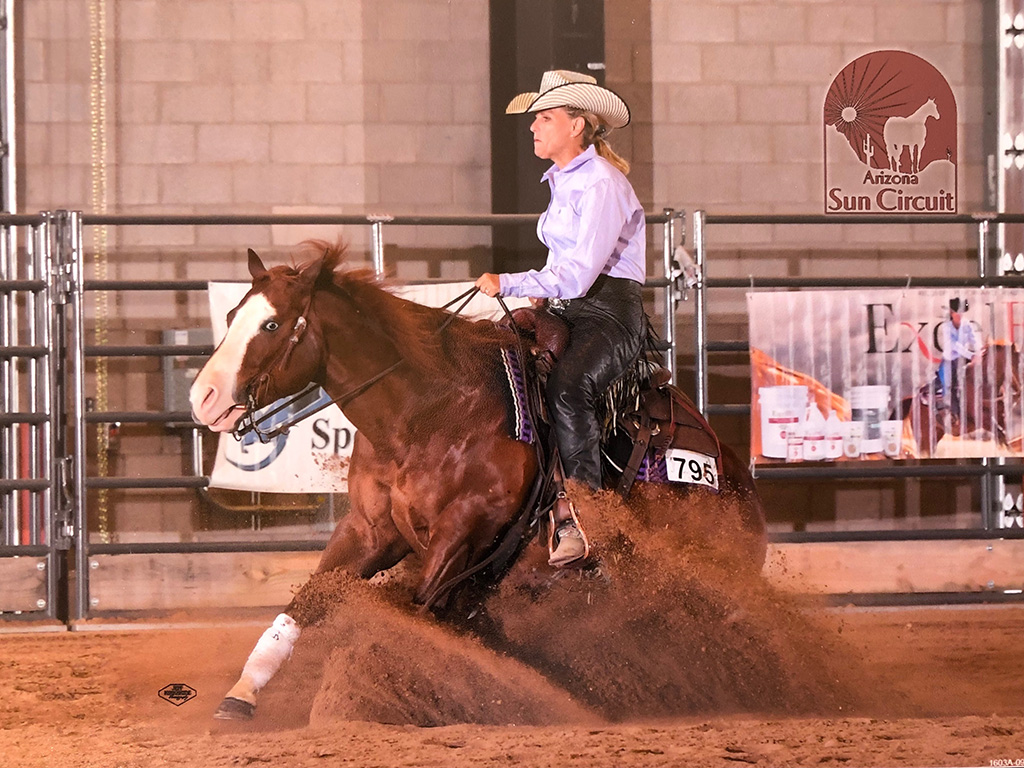 Photo courtesy of Rae Stambuk
Rae Stambuk, Yorba Linda, California
My daughter showed horses until she went off to college, then she left her horses with me. I was always a "show mom,"—I never rode horses, just helped my daughter. In my late 50s, I decided I wasn't going keep my daughter's horses in training if I couldn't ride them. So, I got an older hand-me-down horse and I learned to ride. When my daughter is away, I keep her retired reiner in shape for when she comes home. I also ride my reining horse in NRHA competitions and on trail rides.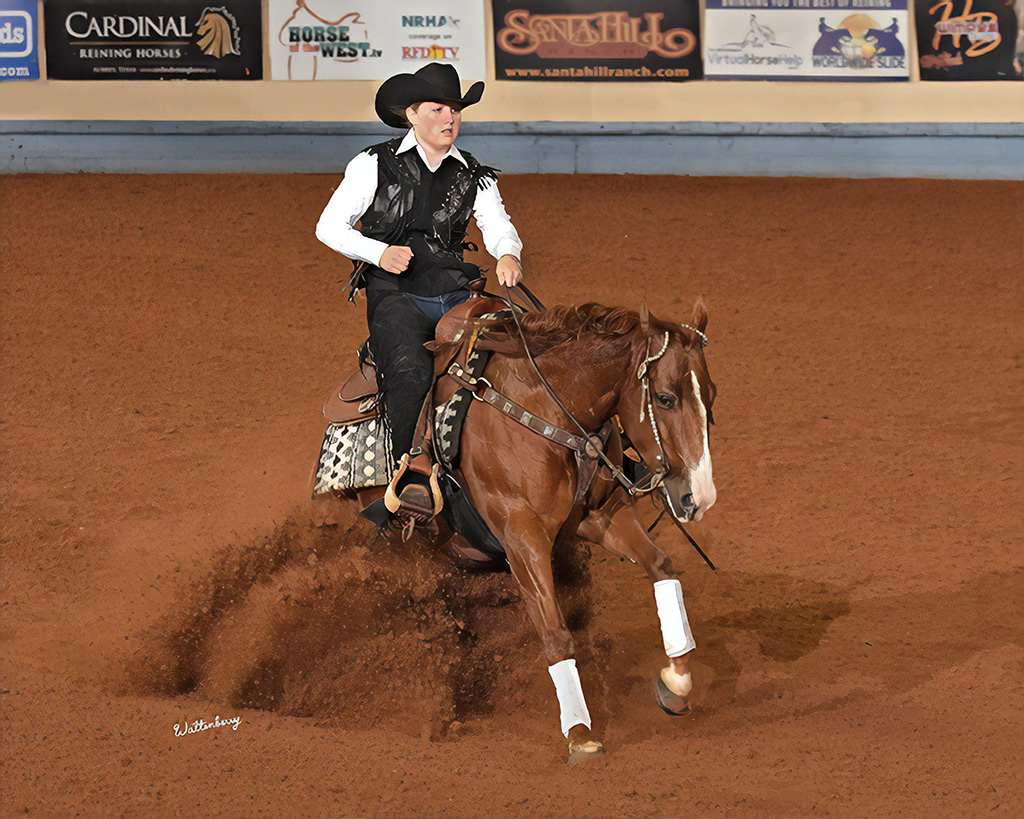 Photo credit: Waltenberry
Katsy Leeman, Massillon, Ohio
I've wanted to show in reining for as long as I can remember. My grandparents, Fritz and Carole Leeman, raise Western pleasure horses. They've shown a little bit, but their passion is breeding. We have about 85 to 100 head of breeding horses on my family's property, and we raise around 30 babies each year. When I was accepted at Auburn University, the equestrian team needed more reiners, and I've been showing in reining ever since. Now, about a third of the babies my family raises are bred to be reining prospects.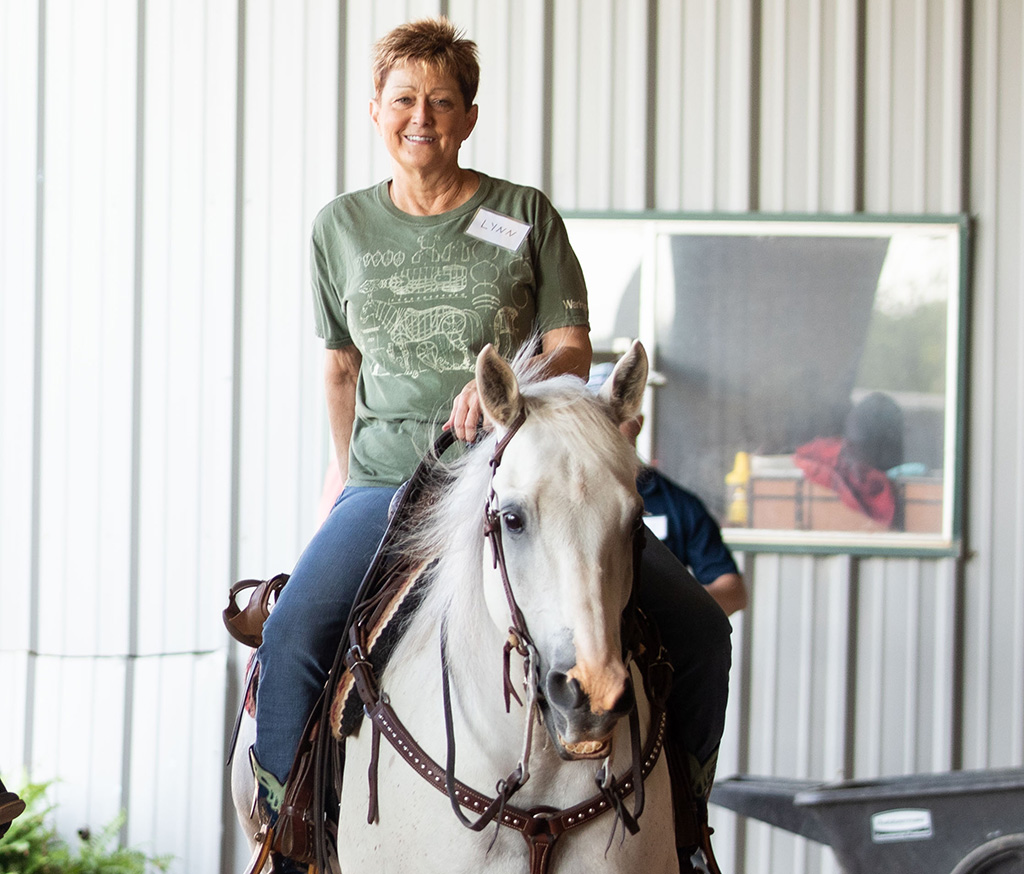 Photo credit: Kaycie Timm
Lynn Walker, Shreveport, Louisiana
I showed a performance halter mare in AQHA events until I broke my leg and was stuck in a recliner for three months. During that time, I had nothing to do but look at stuff online. Among my purchases was a horse named Gunner Got Out who I bought in an online auction. He's turned into a gem. I showed him in ranch trail classes, and I'm just starting with reining. I'm excited to keep learning more.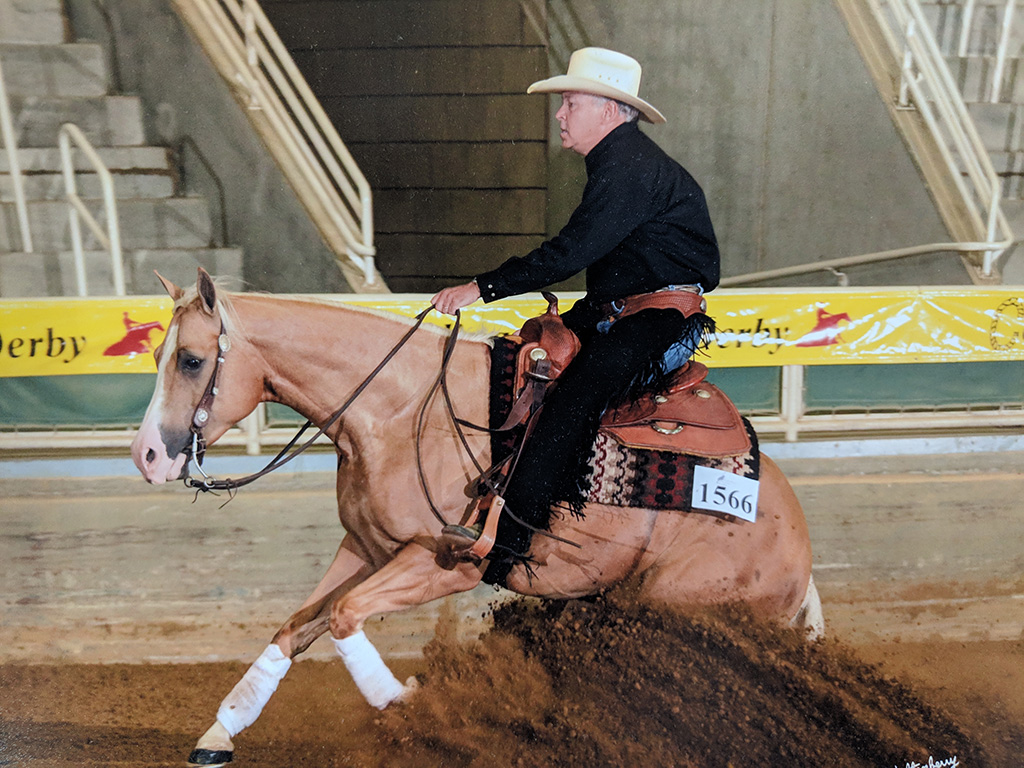 Photo courtesy of Ronnie Fox
Ronnie Fox, Clinton, Tennessee
I've had horses all my life. I started out with cutting, but it was difficult because I had to keep cattle and have people come help me every time I wanted to practice. I attended a reining clinic and got hooked on it, so I joined NRHA in 1991 and I've been reining ever since. I just like the way a reining horse moves. Reining allows you to just get home from work and go ride without having people there to manage cattle or help you practice. I've learned a lot over the years about what makes a good reining horse, but it's just fun to go lope, turn them around, and work on your stops. To me, it's relaxing after a day's work.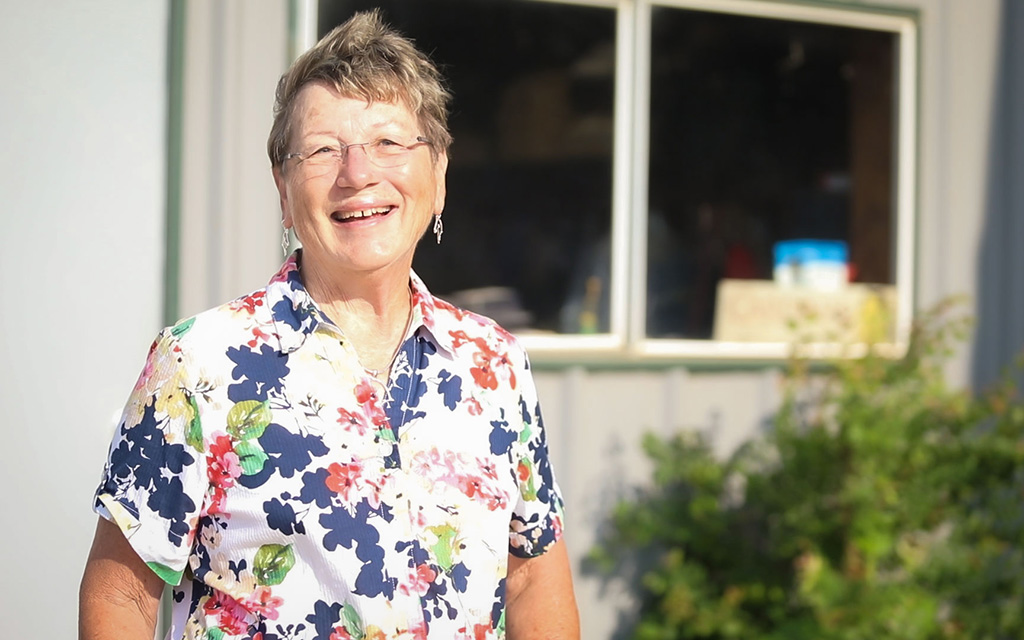 Photo credit: Kaycie Timm
Linda Campbell, Fredericksburg, Texas
I got involved with NRHA a long time ago. I don't really show anymore, but I focus on breeding these days. My husband, Richard, and I own Spurs and Strings Quarter Horses. We raised a couple of babies owned by different people who show in NRHA. I like to keep up with the horses we bred and go visit them when I can so I can stay involved with the reining industry even though I don't show.