"REINING AT THE GRASSROOTS LEVEL"
The NRHA has established an affiliate championship program to assist the development of reining at the grassroots level. With the assistance of NRHA Corporate Sponsorship, the Association contributes over $40,000 to participating Affiliate Championship Programs.
You may choose to set your sights on a regional award. Every year each affiliate may put together a circuit and send their top fifteen representatives from each class to the regional East Central, Mountain, Northeast, North Central, Northwest, South Central, Southeast, Southwest, Eastern Canada, Western Canada, and Mexico Affiliate Championship shows.
Many affiliates also offer year-end awards to high money or point earning horse/rider pairs. Check out our affiliate sites on the lists of NRHA Affiliates below.
For more information, contact
memberships@nrha.com
or 405.946.7400.
2020 Webinar/Conference Call Dates
Starting 2020, North American Affiliate Webinars will be offered on a per-region basis. Please see North American Affiliate Information for details. All other affiliate regions may submit a request.
Open for all:
February 25 focusing on the 2019 Incentive Checklist
December 15, focusing on Renewal Applications
All Webinars will begin at 10 am central time. Please contact memberships@nrha.com to sign up for the Webinars.
Find An Affiliate
Affiliate Management
Affiliate Awards Program
NRHA and NRHA Corporate Partners have joined together in creating a program to directly benefit NRHA Affiliates worldwide. Through our
NRHA Corporate Partners
, affiliates have the opportunity to order top-quality products at substantial discounted prices.
Contact Christa Morris-Stone to place an order at
cmorris@nrha.com
or 405-946-7400.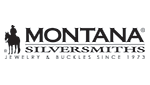 Montana Silversmiths
Receive NRHA Affiliate pricing on trophy buckles, designer buckles, custom spurs and more. Trophy buckle prices start at just $50, which includes engraving. Custom buckles can include your affiliate logo at no additional fee! Montana Silversmiths has established itself as the silver and gold standard, crafting buckles and spurs as the Brand of Champions. Ordering these items through NRHA and Montana Silversmiths is the only way to utilize the official NRHA Sliding Horse and other NRHA marks.
NRHA Affiliate Awards Program Catalog
*This is a sample of available Montana Buckles. Please visit their website for the full line of stock buckles.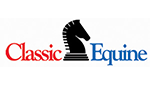 Classic Equine
Receive NRHA Affiliate pricing on coolers, sheets, saddle pads, accessory bags, and much more. As a benefit only for NRHA Affiliates, Classic Equine does not charge a set-up fee or digitizing fee for Affiliate Logos and Embroidery! Classic Equine has always worked closely with professional men and women from all disciplines of the western performance-horse industry to test and perfect each product they manufacture. Because the company was founded and developed by professionals, the form and function of each product serves a specific purpose and is now the standard in equipment for top NRHA Champions. The driving purpose of Classic Equine has always been to offer the highest-quality products available, keeping the performance horse's safety and well-being first.
Classic Equine Affiliate Awards
-
Updated May 2019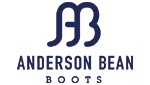 Anderson Bean Boot Company
Affiliates are able to purchase boot certificates to include with their awards! The recipient of the award can submit the certificate for a pair of beautifully designed NRHA exclusive boots in their size!
Anderson Bean Affiliate Awards
---
Affiliate Regional Championship Partners
---
NRHA Affiliate Committee
The purpose of the Affiliate Committee is to:
Strengthen NRHA Affiliates to advance the sport of reining
Review affiliate rules, programs and activities, including a review of affiliate region boundaries, to increase membership and participation, as well as to simplify and streamline processes
Review and recommend new affiliate applications and Affiliate Regional Championship host bids including enhancing host guidelines and bidding process