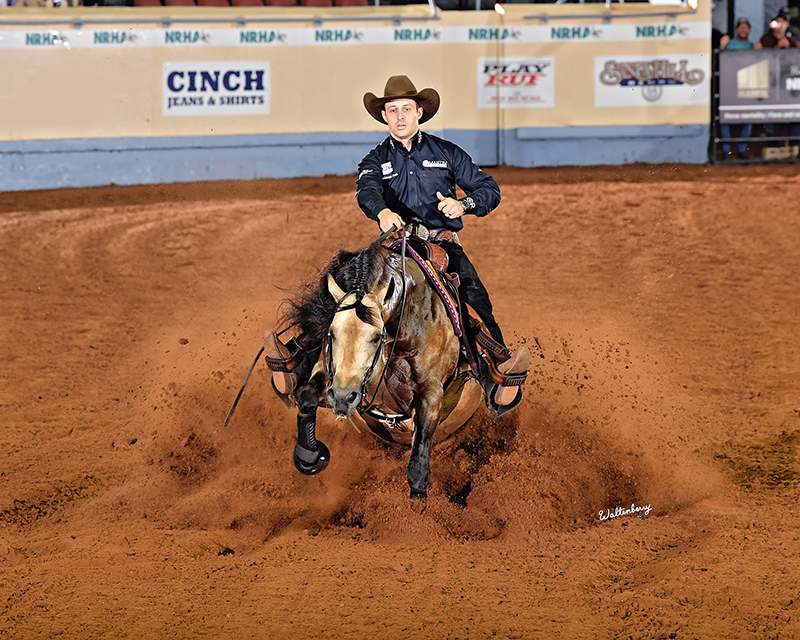 LTE - $1,021,985
Qualified riding Spat Toy Boy Gun (Spat Split And White x Snowy River Gunner), bred by Chiara Pelosi and owned by Dana Wetherell.
Qualified at: 2023 TFRAM Qualifier
Trevor Dare reached the $1 Million Dollar Rider milestone at the end of 2022, giving him momentum to kick-off 2023. He had a consistent 2022 season with a NRBC Level 4 Open Championship and finishing as NRHA No. 9 Money Earner for the year.
Originally from Ohio, Dare started his show career at the early age, winning the All-American Quarter Horse Congress Youth 13 & Under class and following the trainer passion since.
Trevor currently trains out of Silver Spurs Equine in Purcell, Oklahoma with his wife Laura and son Cavin. Follow his journey on
Facebook
.