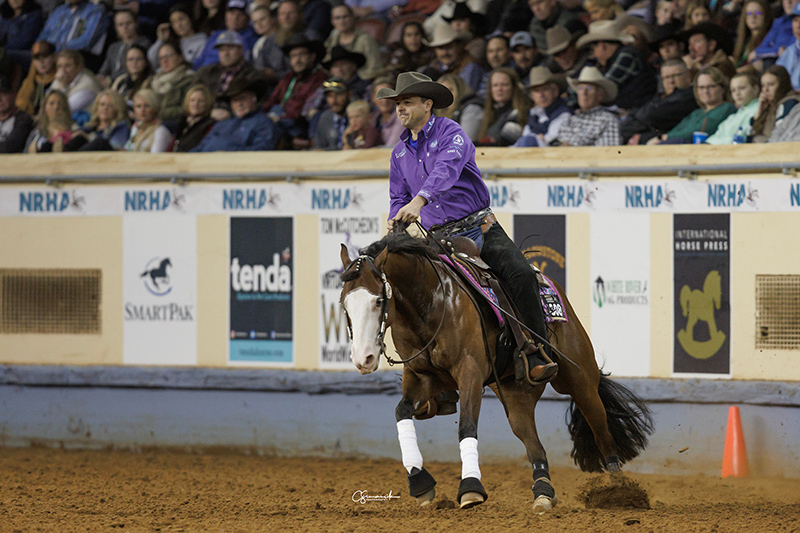 LTE - $1,159,658
Qualified riding Sassy Son Ofa Gun (Gunner x Shining N Sassy), bred by Roxanne Koepsell and owned by Michael A Garnett.
Qualified at: 2023 TFRAM Qualifier
Martin Muehlstaetter reached the NRHA One Million Dollar Status in 2020 and has had many successful wins such as 2017 NRHA Futurity Level 4 Open placing fourth as well as 2014 NRBC Level 3 & 4 Open Championships.
Originally from Villach, Austria, Martin started his career working as an assistant trainer for NRHA Million Dollar Rider Rudi Kronsteiner then moved three years later to renowned NRHA Professionals such as Bob Avila and NRHA Million Dollar Rider Dell Hendricks.
Martin, with wife Kim and daughter Sydney, are now located in Scottsdale, Arizona where they own and operate their own training facility. Keep up with Muehlstaetter Performance horses on
Facebook
.