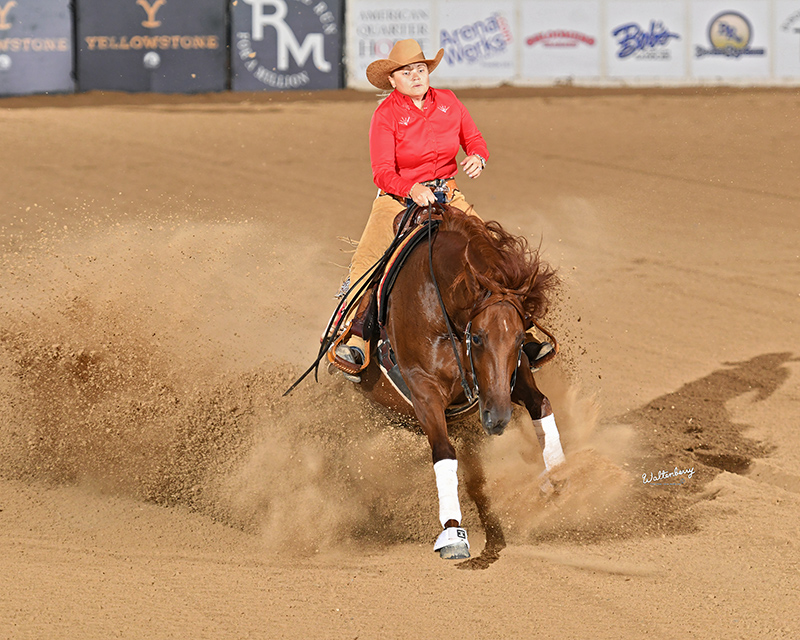 LTE - $3,172,771
Qualified riding Starlights Voodoo (Shiners Voodoo Dr x Whizen Starlight), bred by Kellie Anne Meier and owned by Tom & Mandy McCutcheon.
Qualified at: 2023 TFRAM Qualifier
Mandy McCutcheon originates from a renowned reining horse family that played a big role in the NRHA and reining industry, the McQuay's. Her parents, Tim and Colleen McQuay, kept both hunters, jumpers, and reining horses. Mandy had shown her first reiner at the young of 10.
Mandy has multiple NRHA Non Pro Futurity Championships, multiple National Reining Breeders Classic Championships, as well as multiple NRHA Non Pro Derby titles, just to list a few accolades. These accomplishments mentioned do not include the various hunter and jumper wins of her career.
Mandy, along with her husband NRHA $2 Million Dollar Rider Tom McCutcheon, has passed on the family legacy to their son, fellow TRFAM competitor NRHA Million Dollar Rider Cade McCutcheon.
Follow Mandy on
Facebook
.