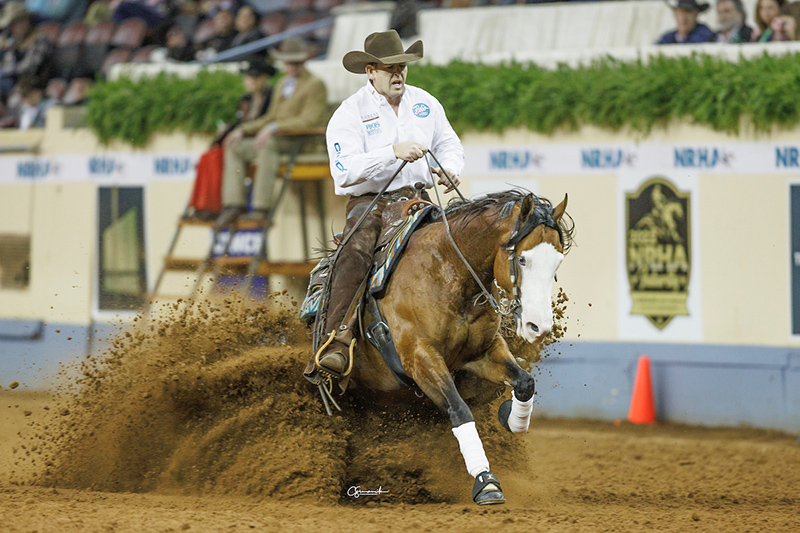 LTE - $2,981,780
Qualified riding I Shine At Nite (Gunners Special Nite x Shiney Enterprise), bred by McQuay Stables Inc. and owned by Nicole McDevitt.
Qualified at: 2022 TRFAM $150,000 Shoot Out
Jordan Larson crossed threshold to become an NRHA Two Million Dollar Rider in 2015.
Jordan grew up in Cottonwood, California watching his father shoe horses and mother showing halter horses on the weekends. He knew from a very young age he wanted to be a horse trainer, from then on, he was hooked.
He has collected numerous titles including 2010 NRHA Open Futurity Champion, 2013 NRHA Open Derby Champion, and 2014 NRHA Open Futurity Co-Champion. He and his wife, Taylor, and their three kids, Cash, Chloe and Promiss train at their own Larson Ranch, in Lone, California.
Follow Jordan on
Facebook
.