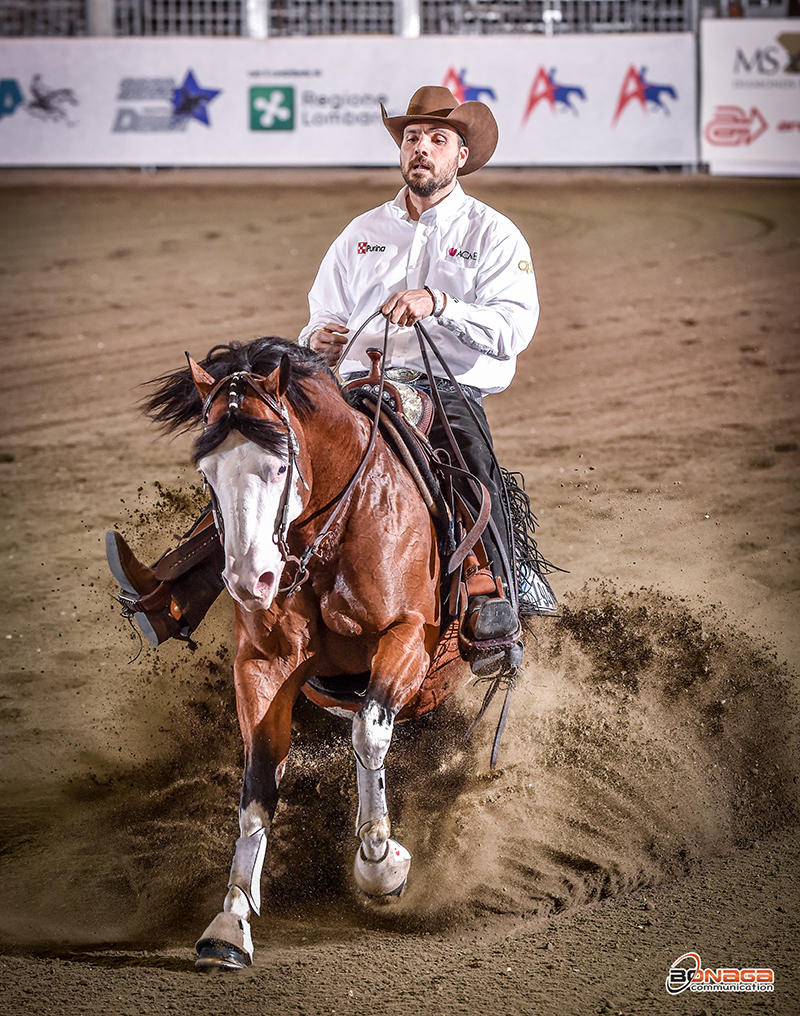 LTE - $1,100,553
Qualified riding Vintage Vinny (A Sparkling Vintage x Custom Barbie), bred by Marc Gordon and owned by Marc & Kathy Gordon.
Qualified at: 2023 TFRAM Qualifier
Gennaro Lendi was a NRHyA competitor in 2002 before becoming a non professional. In 2010 he became an NRHA professional and became an NRHA Million Dollar in late 2021.
Recent wins have been added to Gennaro's resume such as those at the 2020 NRHA European Futurity, Austrian Futurity, and German Breeders Futurity, just to name a few. His love for showing and training first began when his father, Rino, bought Gennaro his first pony. He knew in that moment what he wanted to be.
Gennaro recently relocated from Italy to train at Gordon QH in Scottsdale, Arizona.
Follow along with Gennaro on
Facebook
.