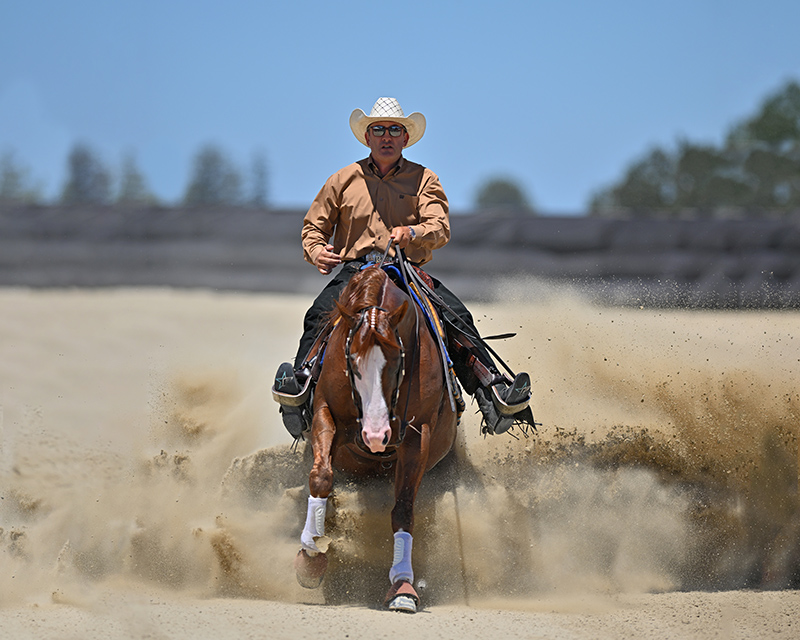 LTE - $7,649,889
Qualified riding All Bettss Are Off (Gunner x Wimpys Little Chic), bred by Arcese Quarter Horses and owned by Rancho Oso Rio LLC.
Qualified at: 2022 TRFAM $150,000 Shoot Out
Andrea Fappani, NRHA's first 7 Million Dollar Rider, first became an NRHA Million Dollar Rider in 2006. He was the youngest rider to reach that milestone at the time.
Andrea, originally from Italy, currently lives in Scottsdale, Arizona. His wife Tish, an avid Non Pro competitor with more than $732,270 in lifetime earnings, is an NRHA Million Dollar Owner. His son, Luca, who now works for Casey Deary, seems to be following in his father's footsteps and has already won more than $404,130 as a Non Professional.
Fappani's other son, 17-year-old Jeremy, is a successful National Amateur Motocross Racer.
Andrea is one of 6 riders that has competed in The Run for a Million since its inception.
Follow Andrea on
Facebook
.