Clark's Pump-N-Shop, Inc. was established in 1976 by John W. Clark with one convenience store in his hometown of Westwood, KY. In the 90's Clark's Pump-N-Shop, now at 18 locations, was purchased from John by his three sons Rick, Rodney, and Brent Clark. The company was expanded through group acquisitions in central Kentucky and new store construction throughout the Tri-State Area and Florida.

Fast forward to 2019, Clark's Pump-N-Shop now operates 67 convenience store in Kentucky, Ohio, West Virginia, and Florida, with our home office in Ashland, KY. We support the stores' surrounding communities by providing jobs for over 700 people in those four states. Clark's Pump-N-Shop is currently owned and operated by John's two sons: Rick and Brent Clark.

Being a family owned business we take great pride in the service and support we provide the surrounding communities. We want to ensure an exceptional customer experience with a clean, well lit and fully stocked store that supports our company's vision that our customers will want to Return, Refresh, and Refuel.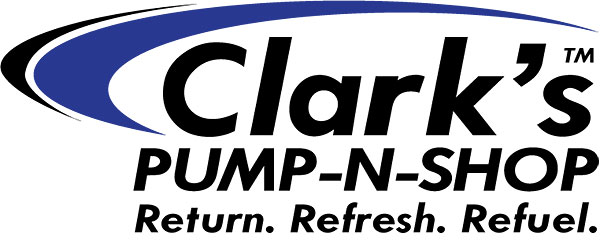 myclarkspns.com