Four Sixes Ranch
Horses With A History. Brands With A Background.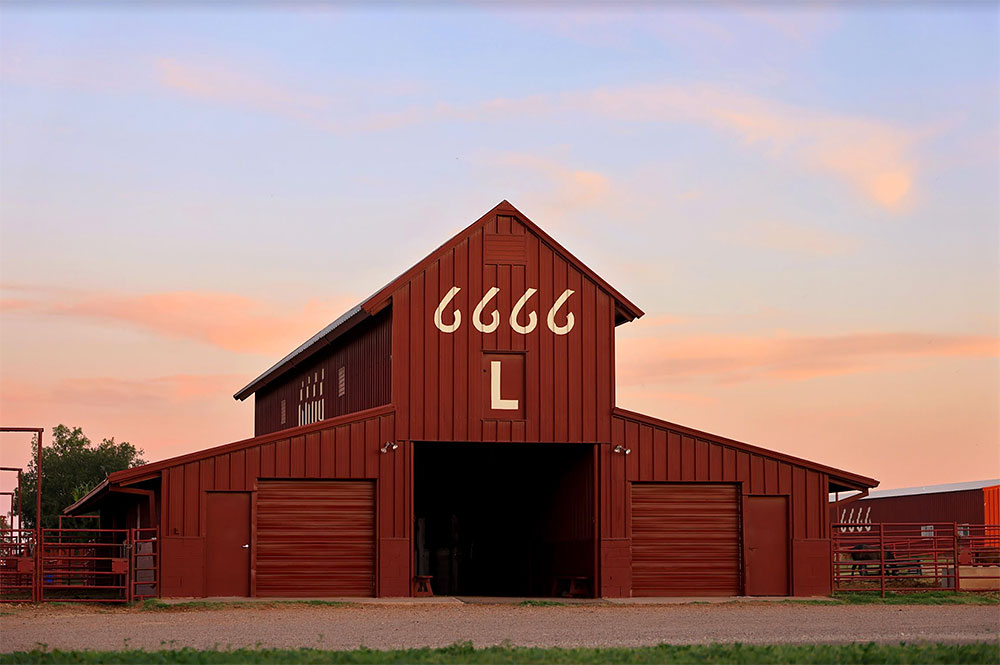 Four Sixes Ranch
is part of the famous Burnett Ranches LLC, which was among the most storied businesses in Texas history. Founded by Captain Samuel "Burk" Burnett in 1870, Burnett Ranches today encompasses 260,000 acres. Today, the Four Sixes Horse Division stands more than 40 of the top performance and ranch
Quarter Horse stallions
found anywhere in the world. For more than 100 years, Four Sixes Quarter Horses have been carefully bred to have cow sense, speed, gentleness, correct conformation, and good looks. Some are kept for use on the ranch, others are trained for Western performance disciplines, and some of the very best are regularly consigned to several of the most prestigious auction sales in the United States, including the annual Return to the Remuda Sale hosted each Fall at the Four Sixes Ranch in Guthrie, Texas.
The Four Sixes offers a full range of
equine veterinary services
at its modern, state-of-the-art medical facilities located at the main headquarters just west of Guthrie. In 2023, more than 1,800 mares were bred from ranch, performance and racing Quarter Horse disciplines. The professional, highly-qualified staff not only care for horses housed at the ranch but welcomes horses from outside clients, as well.
Bosque Ranch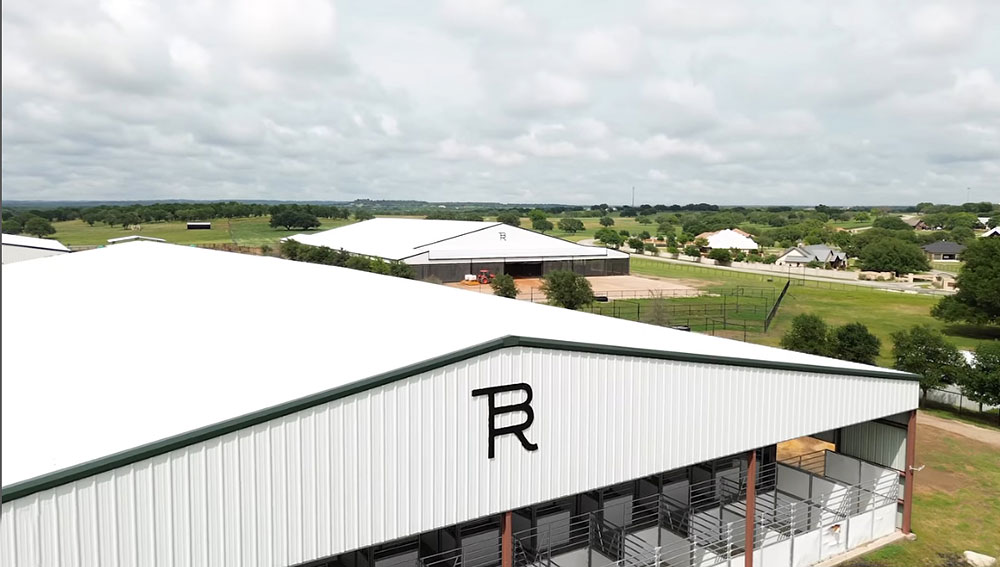 Nestled among quiet roads and the rolling hills above the Brazos River is
Bosque Ranch
. While weekend cutting events and competitions remain a staple, ranch owner Taylor Sheridan plans to elevate operations by hosting reining and cow horse reining events, film and TV shoots, concerts, music festivals, charity events and an on-going unique dining experience.
Nic's Bar, a beautiful space overlooking the arena offers its premiere members and patrons a local spot for drinks, food and dancing, while also offering a private event space to host cast and crew parties, special events and more in an authentic, warm environment and crafted cocktails. Once you experience this spot you will become a regular while still experiencing something new each time.
bosqueranchproductions.com